Dachshund (Standard Long Haired)
This recognisable breed is characterised by its long back, short legs, and diminutive stature. Despite its small size, the Standard Long Haired Dachshund remains strong and robust, boasting a well-muscled body, a broad chest, and sturdy front legs. Its coat is long, dense and available in a variety of colours.
At Coots at Eversden we only breed FCI & The Royal Kennel Club recognised Breed Standard Colours. This is to ensure excellent health and quality.
All our boys and girls are recognised Champions prior to becoming mothers and fathers. Each dog has also been inspected by a minimum of three breed specialists.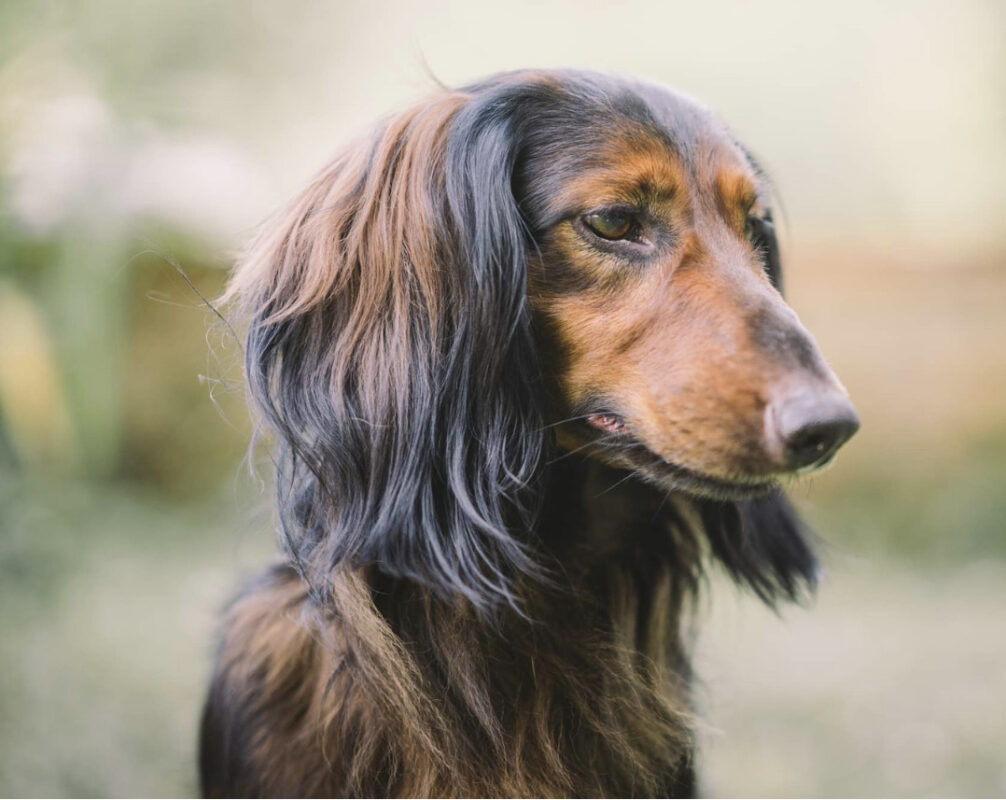 Sir Johnnie
Everyone knows when Johnnie is out and about as he knows he is special and makes sure everyone knows it!
A tremendous 14 kilo, he is a feast for the eyes, with a coat to die and such incredibly handsome looks.
Believe us when we tell you he is a magnet with the Coots girls. They all love 'JJ'
Our Multiple Champion is well known Internationally and we are all so very proud of him.
*Shaded Red Long Haired, FCI pedigree, Health Tested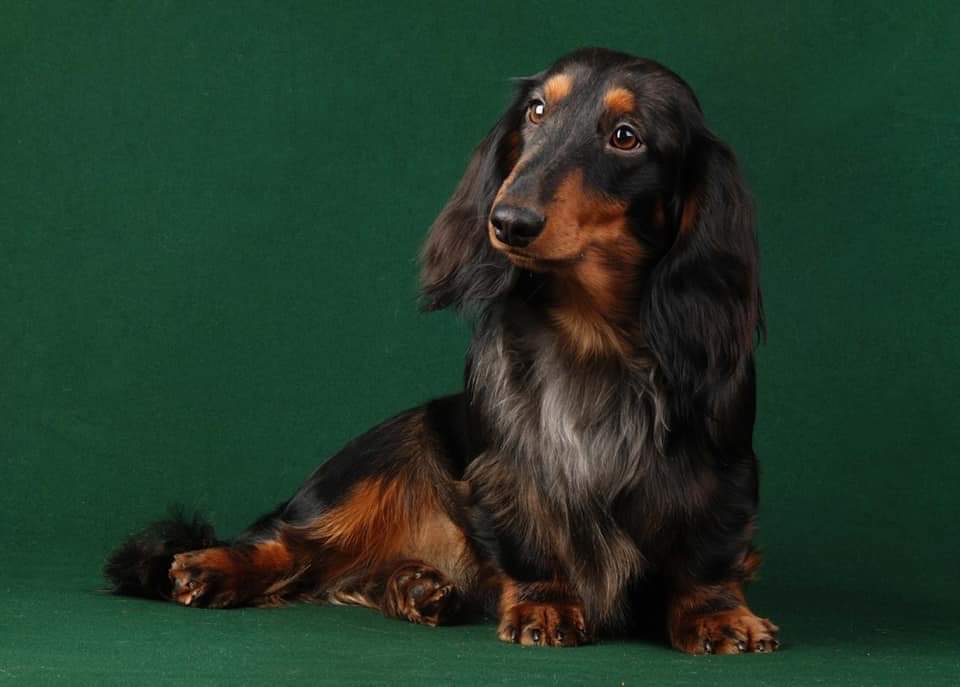 Our Hugo
Hugo knows he is adored and enjoys a retired life of pleasure on Marina's lap in the office during the day, sofa during the evening and bed at night! He knows he is special and so acts accordingly.
Everyone loves him. A champion, a lover, everyone's mate and the most intelligent dog at Coots. Nothing gets by Our Hugo.
The loyalty and love of Hugo is everlasting.
*Black and Tan Long haired Standard, FCI Registered, Health Tested
Miss Bonnie
Miss Bonnie is our special Coots at Eversden standard girl. No stranger to the show ring, Bonnie has made us incredibly proud winning many junior titles. It is her ears that make us melt she really is a stunning girl with a beautiful gentle personality.
Bonnie's favourite game is pinching the washing when we try to put it on the line! She also has a favourite teddy that she likes to sleep with.
We hope 2023 will be a special year for her as she embarks on her journey to become a mother. We just know she will be perfect.
*Standard Longhaired Dachshund, FCI pedigree, Health Tested
Little Missy
This is Little Missy, the sweetest Standard Longhaired girl who has the most beautiful shiny coat.
Missy is loved by everyone at Coots for her playful spirit and kind nature. Her favourite game is to nibble your toes when you are wearing sandals in the Bulgarian sunshine.
From exceptional lines, this little lady is a Champion herself. We are so looking forward to when she can be a mother as we know she will be amazing.
*Black and Tan Longhaired, FCI Pedigree, Health Tested.
All Coots Sausages are fully health tested. We are happy to share Health Reports with prospective new Coots Puppy Owners.