Why choose a Coots Puppy?
Once you have made the decision to add a dachshund to your family, it is important to research and find the best breeder and right puppy for you. watch our videos on the FAQ page for extra guidance.
We have a 5 Star license to breed Dachshunds. This means we have to maintain strict working practice, have impeccable facilities for our dogs and operate at 5 Star standards at all times. We are inspected regularly by local authorities and vets to ensure the highest standards are achieved. The welfare of our dogs is paramount.
Family Breeder
All our dogs are bred from exceptional bloodlines and have multiple champions in their pedigree. All our dogs have been thoroughly Health Tested.
Most importantly, all our dogs are loved and adored. The temperaments of the dogs are matched carefully, and we work hard to ensure our puppies are all thoroughly socialised and prepared for their new lives ahead.
All Coots Puppies under 16 weeks of age leave for their new homes with comprehensive insurance cover from Agria Pet Insurance for 5 weeks
International Professional Show Kennel
Coots is not just a UK Family Breeder. We also have a registered FCI International Show Kennel in Bulgaria. We compete across Europe and we are immensely proud of the multiple International and World Winning titles that we have. Our Uk and Bulgarian team have a combined experience of over 50 years and share the same passion and commitment to breed the best temperament, conformity and pure bloodline, always improving the breed standards.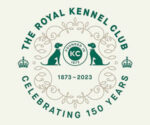 International Customer Service
Coots at Eversden Dachshunds are living all around the world. We are proud of each and every one of them.
Here at Coots we offer families and show homes in all parts of the world an International Delivery Service. Our specialist transportation team of qualified professionals will ensure your dachshund travels safely and correctly to your home. Whether travelling by land, air or sea, we will be able to make all the necessary arrangements for you.
IPATA certified
IATA certified
DEFRA certified
ALPHA certified
For more information on this service contact us or read our blog.